9 Days Unforgettable Uganda Safari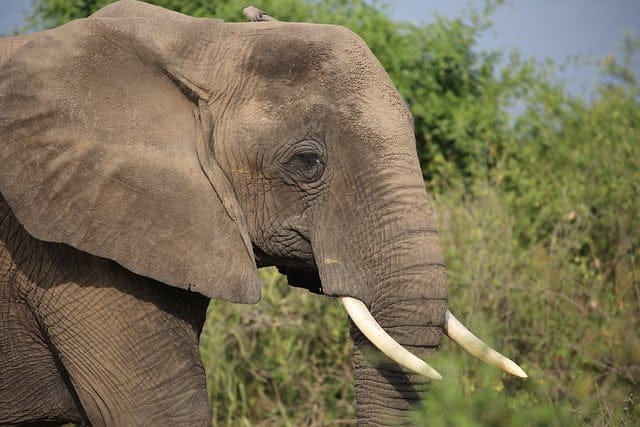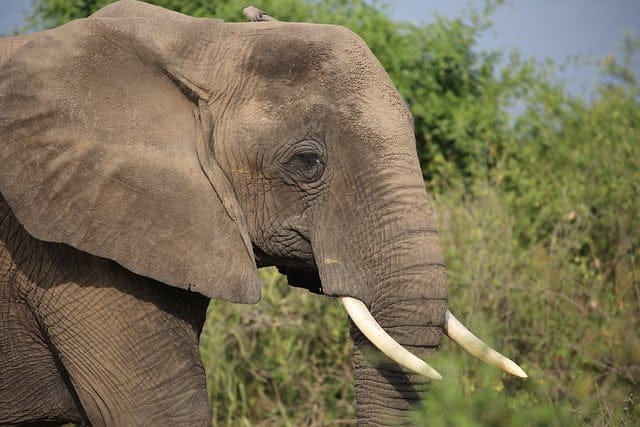 Empathy Tours trusts you should ask for a safari to Uganda because they're experienced, love what they do, and are passionate about creating the best safari/tour in the whole of East Africa.
Empathy Tours also goes an extra mile to make it a point that you get exactly what you want and the way you want it to be.
Empathy Tours is glad to inform you that they specialize in organizing affordable, interesting, professional customized tailor-made safaris/tours and holidays to Uganda.
Empathy Tours experienced professional guides will take it upon themselves to make sure that they learn about each client, in order to find memorable ways to make your holidays very special.
Arriving at the airport, you will be warmly welcomed by an Oikos Safaris representative who will transfer you to your hotel in Kampala.
Day 2 - 3: Kampala - Kibale
Your safari continues as you depart for Kibale National Forest for two nights, 795 square kilometers of rainforest in Western Uganda. Kibale is home to an extraordinary thirteen species of primates, including chimpanzees, red colobus, and L'Hoest monkeys. Kibale National Forest has also recorded over 355 bird species and a range of other mammals including the elusive forest elephant.
The next morning, go for chimpanzee tracking along the network of forest trails. Seeing habituated chimps squabbling and swinging from the trees is an exhilarating experience. Later in the afternoon, you will have the opportunity to visit Bigodi Wetland Sanctuary, which is rich in bird species, vegetation, and wildlife. This is also a great opportunity to support local tourism initiatives which benefit social and economic development in the area.
Day 4 - 5: Kibale - Queen Elizabeth National Park
Today you depart Kibale for two nights in Queen Elizabeth National Park, which boasts one of the highest biodiversity ratings of any game park or reserve in the world. Uganda's second largest national park, the 1,978 square kilometers has everything from open savannah to rain forest. Queen Elizabeth has over 100 mammal species and an astounding 606 bird species, making it a premier safari destination. Arrive in the park in the afternoon and go for a game drive in the early evening.
In the morning, you will have a game drive to the Kisenyi area to look for lion pride and other wildlife like the Uganda kob, before returning to the lodge for breakfast. In the afternoon, take a cruise along the Kazinga Channel, home to one of the largest concentrations of hippopotami, as well as herds of elephants, buffalo, and other wildlife that come to drink from the river. The Kazinga also attracts a tremendous variety of bird species including the African eagle, open-billed stork, and pied kingfishers.
Day 6: Queen Elizabeth - Ishasha southern sector
Today you proceed to Ishasha, home to the famed tree-climbing lions. The lions are located in the southern sector of Queen Elizabeth National Park and are best seen in the early hours of the morning. Have a game drive before stopping for lunch and another game drive in the afternoon before dinner.
Today you will continue to Bwindi Impenetrable Forest for two nights passing via Ishasha in search of the tree-climbing lions. Bwindi is home to over half of the world's mountain gorilla population. Interacting with these gentle giants is one of the most moving experiences that Africa has to offer and should not be missed! The ancient rainforest of Bwindi spans 321 square kilometers and boasts 90 mammal species, including a range of primates, as well as 23 Albertine Rift endemic bird species, including the African green broadbill, the bar-tailed trogon, and many others. Relax in the evening and get ready for the following day's gorilla tracking.
Day 8: Gorilla tracking in Bwindi
This morning, you will set off for gorilla trekking. Hiking through the thick, verdant, rainforest to eventually come across the gorillas in their natural habitat, is an amazing and unforgettable experience. Actual trek times can vary; these are wild animals after all. If time permits, there is a diverse range of activities that are unique to Bwindi which you can participate in during the afternoon.
Day 9: Bwindi - Entebbe - Fly out
This morning you will have breakfast and then proceed to Kampala to have lunch en route. You will stop at the Equator - where you will be able to stand in both hemispheres simultaneously arriving in Kampala in the afternoon. You will be transferred to Entebbe international airport for your flight home.
NOTE: Please note that this safari can start and end in Kigali Rwanda
Chimpanzee tracking in Kibale National Park

Game drives in Queen Elizabeth National Park

Safari in Bwindi Impenetrable National Park

Boat cruise along the Kazinga Channel

8 nights' accommodation

All meals & Drinking water

All ground transportation in a comfortable 4x4 vehicle
Optional activities or forest walks

Personal insurance

Airfare

All other services of a personal nature

Tips while on safari