8 Days African Adventure and Safari in Uganda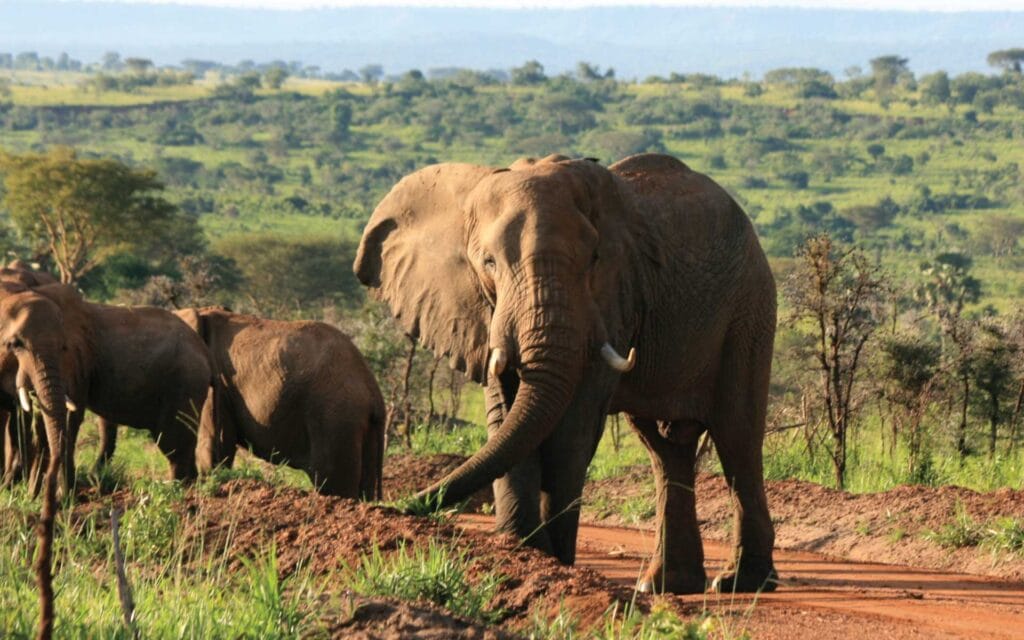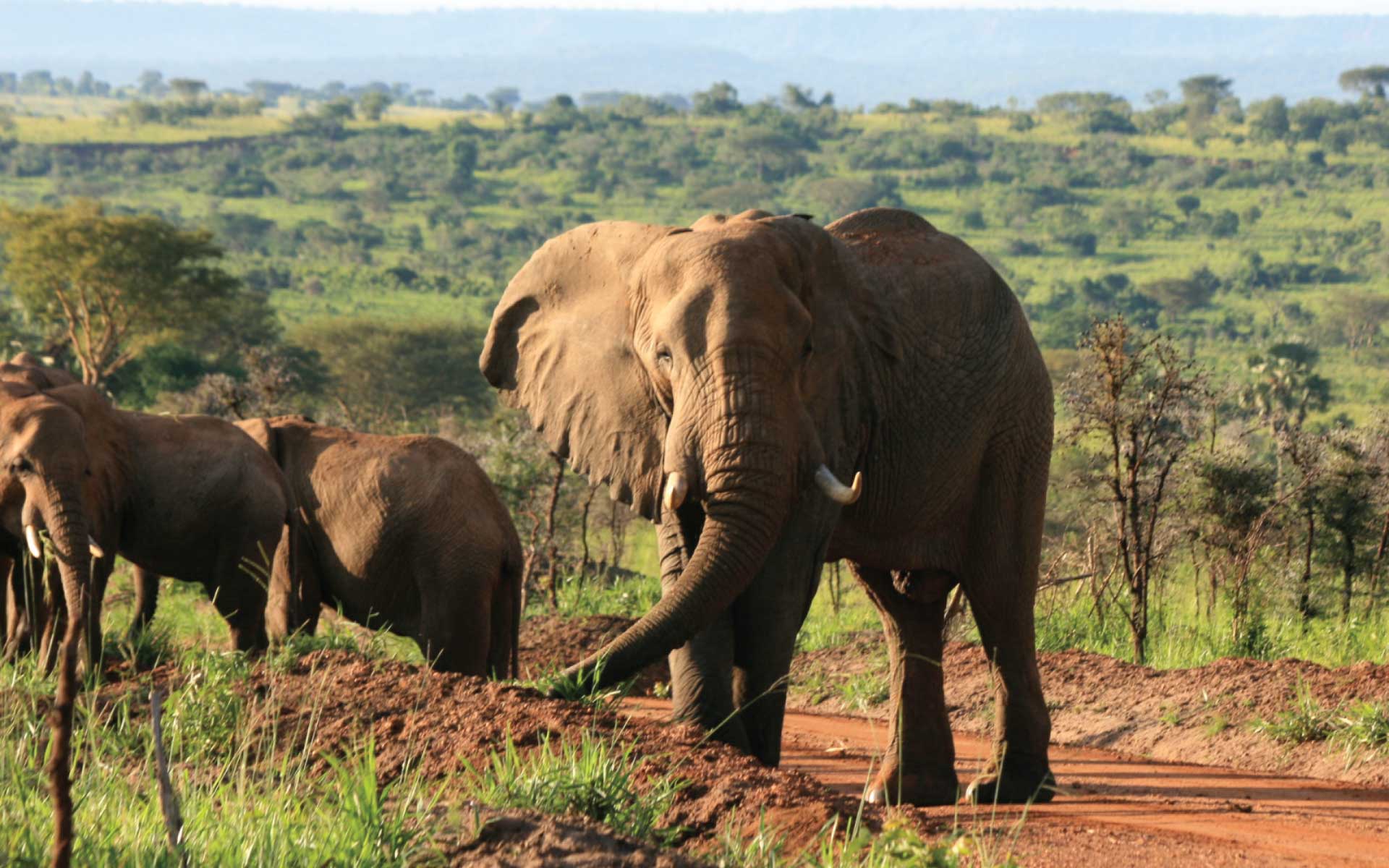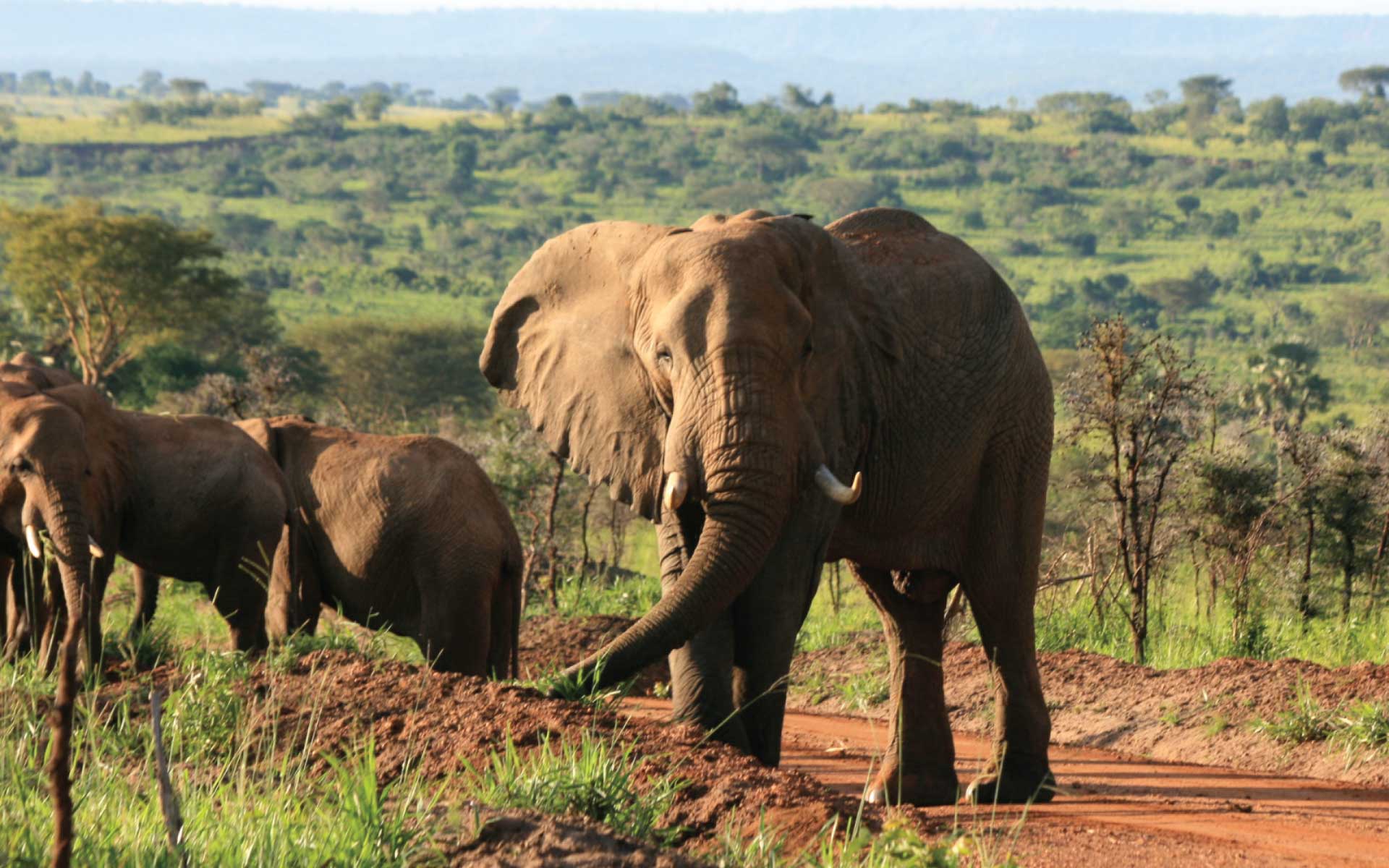 Take this opportunity to go on an amazing journey in Uganda where you will get to enjoy a gorilla trekking safari as well as several other amazing activities. Take a little of your time to gaze at all of the different species living in their natural habitats in different game parks and wildlife reservation. You are guaranteed an authentic African vacation where you will have an exciting time!
Day 1 - Murchison Falls National Park
You will meet the Home To Africa Tours and Travel representative and your driver for this tour at your hotel and you will then transfer to Murchison Falls National Park. En route, you will stop at Abaita Ababiri and take pictures of Lake Victoria.
Enjoy your lunch before the drive by the Zziwa Rhino Sanctuary and enjoy a trek of these magnificent endangered rhinos. A well-trained guide will take you on a two-hour walk as you see firsthand how the rhinos spend their day.
Ziwa Rhino and Wildlife Ranch located in the Nakasongola district is the proud home of the only wild rhinos in Uganda. The rhino re-introduction project is a project of Rhino Fund Uganda and Uganda Wildlife Authority. Conveniently located 100 miles north of Kampala on the Gulu highway towards Murchison Falls, Ziwa is the only place where you will be able to see rhinos in the wild. Presently the sanctuary is home to 15 southern white rhinos.
You will then drive to Murchison Falls National, where you will check into your accommodation for the night as you anticipate the next day's activities.
Day 2 - Murchison Falls National Park
The next morning after breakfast, depart for an early morning game drive across the rolling plains of Uganda's largest national park, where you will have chances of
viewing lions, giraffes, hartebeest, buffaloes, and elephants. For the birders amongst you, these areas support the secretary bird, and black-chested snake eagle, to name a few.
In the afternoon, go for a boat trip to the base of Murchison Falls, where the Nile thunders through a small 7-meter gap, plunging 43 meters into Lake Albert. Presently, the spotlight of a visit to Murchison is the launch trip up the stream to observe the Falls and riverbank wildlife. The launch starts at 9:00 a.m. and 2:00 p.m. every day.
The round trip takes about three hours. Another boat trip goes downstream from Paraa down to the papyrus delta at the point where the river enters Lake Albert. This four to five hours return adventure provides a good chance of discovering the shoebill stork and different varieties of Uganda safari wildlife.
Day 3 - Murchison Falls National Park to Kibale Forest National Park
Your visit to Murchison Falls National Park ends with an early morning game drive and a trek to the top of Murchison Falls where you can get a closer look at the falls before proceeding to the Kibale Forest National Park. On arrival, you will check into your accommodation for dinner and an overnight stay so you can get the much-needed rest.
Day 4 - Kibale Forest National Park to Queen Elizabeth National Park
In the morning after your breakfast, start the four-hour chimp walk, during which you may also get to see 10 other primates. Kibale Forest National Park is also known for all the butterflies and birds. In the afternoon, you will drive to Queen Elizabeth National Park while on a game drive and then you will be arriving to check in into your accommodation.
Day 5 - Queen Elizabeth National Park
The Park's diverse ecosystem of grassy plains, tropical forests, rivers, swamps, lakes, and volcanic craters is home to an incredible abundance of wildlife. After lunch, go for the afternoon launch cruise on the Kazinga Channel. The Kazinga channel is a wide, 20 miles long natural channel connecting the two Lakes; Lake Gorge (which is to the east) and Lake Edward (which is to the west). This is home to a variety of water birds and on a hot day, hippos, elephants, buffaloes, and waterbucks can be sighted as they bathe and drink water at the water's edge.
From the enormous Goliath heron, a statuesque one meter high, to the tiny jewel-like malachite kingfisher, Queen Elizabeth's bird life offers something for everyone to admire. As your boat slowly meanders along the Kazinga Channel towards Lake Edward, you could see; common squacco heron, greenshank, wood sandpiper, common godwit, and a water thick-knee (a wader with big eyes) feeding on the shore; and a lone African Spoonbill.
Flocks of loud, luminous glossy starlings flitting from bush to bush; vibrant Madagascar bee-eaters, and beautiful little, water-loving blue-breasted bee-eaters hovering in and around the burrows they excavate out of the earth banks and admire the gorgeous monochrome sacred ibis with its elegant curved beak; handsome Egyptian geese, Eurasian marsh harrier, and the African fish eagle.
At the Mweya peninsula, enjoy splendid views over the water with sights stretching all through to the Rwenzori Mountains. The Kazinga Channel is part of this breathtaking sector of the park. The Mweya is among the finest places to spot a leopard, which normally lives within the scrubby thickets. Here, you will also find elephants, zebras, buffaloes, lions, and many more games. It is a focal point of the beautiful northern part of the park.
Day 6 - Queen Elizabeth National Park to Bwindi Forest National Park
After early morning breakfast, you will board the vehicle and head for Bwindi Forest National Park. En route, you will pass through Ishaha, south of Queen Elizabeth National Park, famous for its tree-climbing lions.
Then, you will continue on to the Bwindi forest for the mountain gorillas, a population of the few left in the world. The forest is also home to over 300 species of birds, particularly Albertine endemics like the double collared sunbird, Kivu ground thrushes, short-tailed warbler, and African grey parrots where 24 of 26 species are found in the park alone.
Day 7 - Bwindi Forest National Park
After early morning breakfast, take a walk to the park's offices for a preliminary briefing where you will be allocated into groups of eight persons and given about two armed ranger guides to lead you through the thick forest. Trek through the forest's thick vegetation hearing creaks and groans of the gorilla and monkeys at a distance.
Identify the spoors and trails of the gorillas from their previous night spots and then track them. Finding the gorillas is quite an anxious feeling, you have only one hour to enjoy the amazing creatures as they feed and grumble with their little ones.
Take pictures of them as your tour guide identifies for you this particular family, its name, and its usual behavior. The tracking sometimes lasts for two to seven hours, thus the need to pack your lunch for the adventure.
If you are back early from your gorilla trekking adventure; discover the communities that live side by side with the gorillas on a village walk. You will join activities including meeting with traditional healers, visiting authentic homesteads, watching the local blacksmith at work, and learning skills such as basket weaving and millet grinding. There are also cultural performances by the Kiga and Batwa communities and a group of orphans.
You will transfer to Entebbe International Airport (EBB) via the Equator. You will have a chance at the stopover for the additional photo shoots at the Equator crossing. You will be arriving back in Entebbe in time for your evening flight back home.
7 nigths accommodation

All government taxes and levies

Boat trip to the base of Murchison Falls

Chimp walk in Kibale Forest National Park

Daily meals & Drinks

Excursion to Abaita Ababiri to take pictures of Lake Victoria

Game drive and gorilla trekking in Bwindi Impenetrable Forest

Game drive in Murchison Fall National Park

Game drive in Queen Elizabeth National Park
Activities not mentioned in the itinerary

Airfare

All other services of a personal nature

Personal insurance