6 Day Volcanoes and Gorilla Safari in Kisoro, Uganda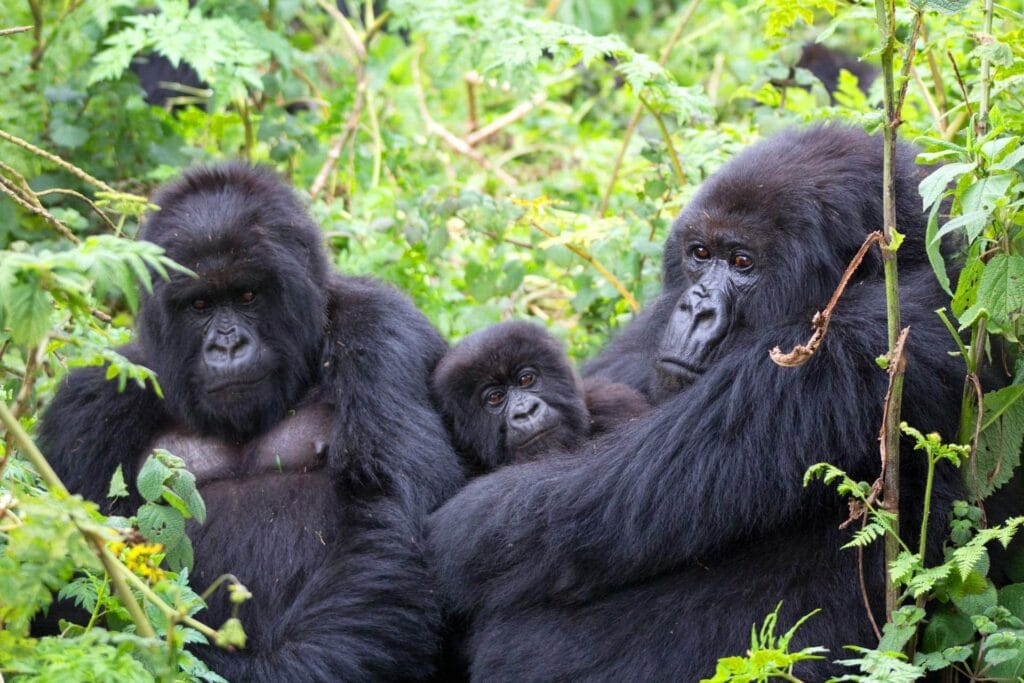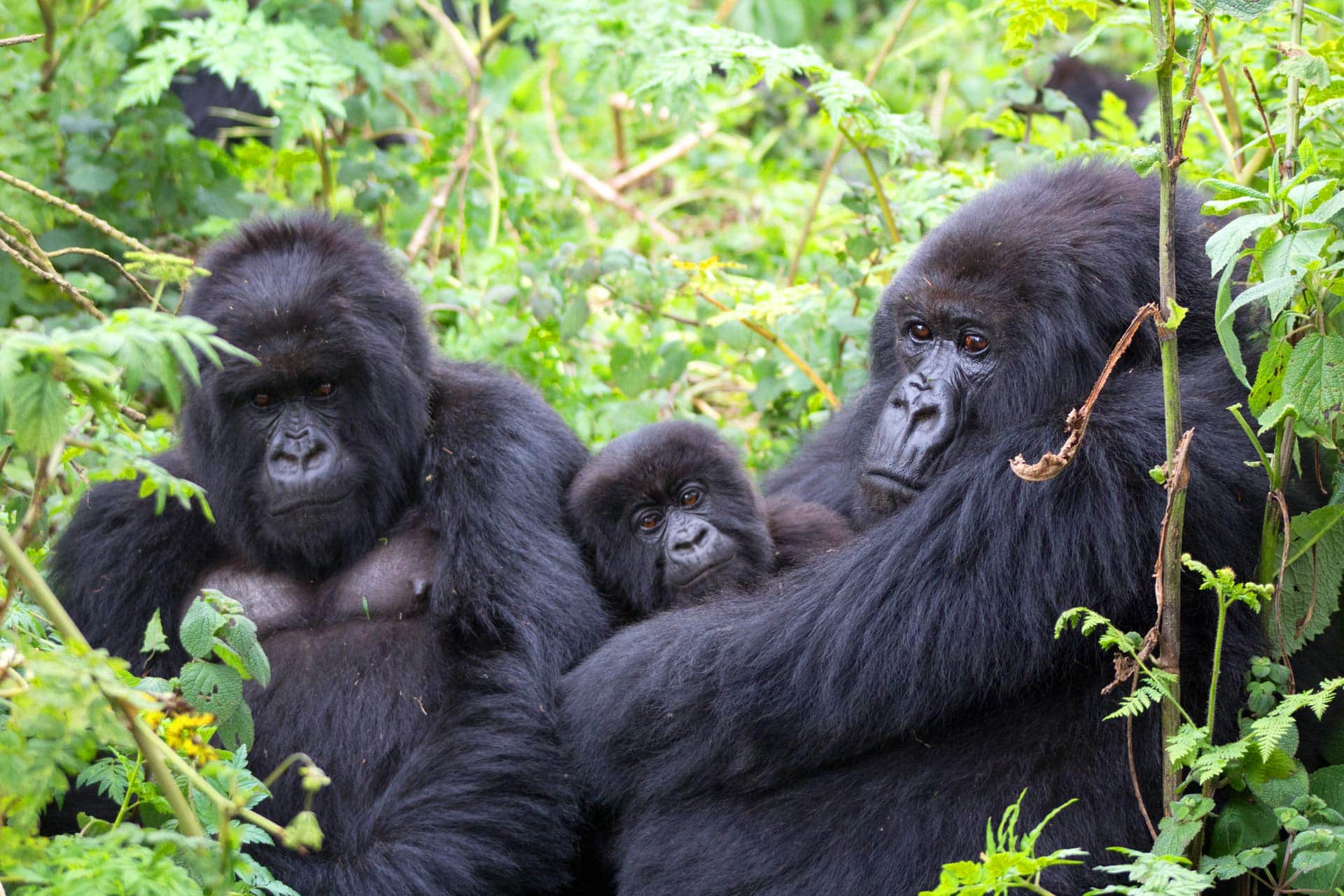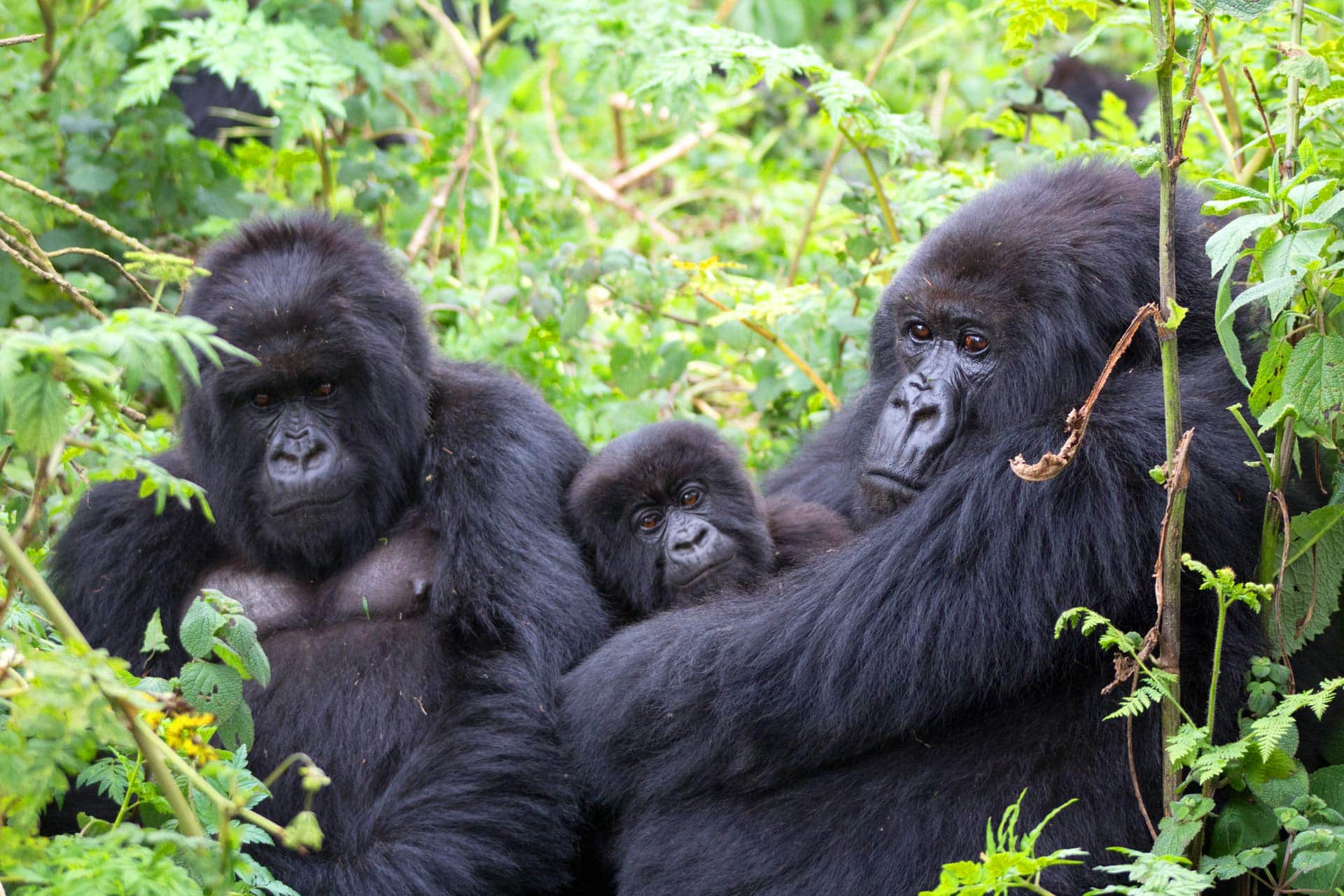 Join Empathy Tours for this amazing gorilla safari in Uganda. Not only will you be taken by expert guides to witness the endangered mountain gorillas of Uganda on this trip, but you will also have the opportunity to climb up a mighty volcanic mountain, on top of which you will have splendid views.
Arrival in Entebbe. Today, you will be picked up by a driver/guide and transferred to your hotel for your overnight stay. You will receive a briefing about the tour and all the information you need to know for the next day.
In the early morning, the staff will pick you up from your hotel in Entebbe at 7:00 a.m., and then you leave for the South West of Uganda. The first part takes you through central Uganda. In Kabale, you will have lunch, before continuing for the last part of the trip. On the last hill, the landscape unfolds beneath you, in the vast plane of Uganda, Rwanda, and Congo, the Virunga volcanoes dominate the view. Down is Kisoro, where you will stay in the famous Travellers Rest Hotel just outside Kisoro. This is a unique and one of the oldest hotels in Uganda that offers a cozy stay for the tourists, who come to see the endangered mountain gorillas. Built-in 1955 by Walter Baumgartel, the so-called father of gorilla tourism, it quickly became a meeting place for people interested in mountain gorillas. It was entirely renovated in 1999, but the charm of the somewhat colonial style still remains today.
This is the day of gorilla tracking, from Travellers Rest in Kisoro it is one hour 20 minutes by car to Nkuringo group or Rushaga area, home of Nshongi, Mishaya, Kahungye, and Bweza groups in south Bwindi, and 40 minutes to Mgahinga Gorilla National Park. Once there, you will first receive a briefing at 7:45 a.m., and at 8.30 a.m. you will start the tracking. Once you have found the gorillas, you will be able to spend up to one hour with them! All visitors are expected to be back at the starting point by 7:00 p.m. The walks can take 3 to 9 hours, depending on where you find the gorillas. It is a real hike and being physically fit is recommended.
Day 4: Activities in Kisoro
Today, everybody can do individual or group activities. With local organizations and the national park, there are a number of very interesting activities in which you can choose to take part:
Second gorilla tracking is possible in Mgahinga National Park (700 USD per person)
Gorilla Habituation Experience is also possible (1,500 USD per person)
Climbing Muhavura Volcano (± 8 hours, distance 12 kilometers; height 4127 meters; elevation gain 1700 meters) (80 USD per person)
Climbing Gahinga Volcano (± 6 hours; distance 8 kilometers; height 3474 meters; elevation gain 1100 meters) topped by a swamp-filled crater and giant lobelia. Lucky climbers may spot golden monkeys on their way through the bamboo forest (80 USD per person)
Climbing the Sabinyo volcano (Sabinyo has three peaks, you can climb all three in the same walk, you need to be fit! ± 8 hours; distance 14 kilometers; height 3669 meters, elevation gain 1300 meters) - 80 USD per person
Sabinyo Gorge (± 4 hours; distance 6 kilometers, no elevation gain) - 70 USD per person
The Mgahinga Platform viewing experience (± 1 hour) (10 USD per person) and Garama cave are the same as Batwa Trail and it costs 80 USD per person
Bird walk in Mgahinga (starts at 10 a.m., it can take up to 4-5 p.m.) (30 USD per person)
Bicycle rides on mountain bikes from 25 kilometers to 50 kilometers. The hills can be steep and tough!
Cultural village walk (with a local guide walking through the land of the Bufumbira tribe) (20 USD per person)
Walk to Lake Mutanda and go canoeing on this beautiful lake (20 USD per person)
Golden Monkey Habituation Experience at (140 USD per person) or tracking (100 USD per person) in Mgahinga
The special Batwa Trail (80 USD per person). It starts at the base of Mt Muhavura at 8.00 a.m. and finishes by 3-4 p.m. You'll need walking shoes, a hat, and raingear, and a packed lunch with sufficient drinks.
The Batwa Trail runs across the lower slopes of the Muhavura and Gahinga volcanoes in Mgahinga Gorilla National Park. The forest is home to a variety of wildlife, but the Batwa Trail is far from being a conventional nature walk. With the help of Batwa guides, you'll see the forest as a larder, pharmacy, builder's yard, tool kit, and, above all, a home. Along the trail, you'll fire a bow and arrow, check hives for wild honey, help repair a Batwa shelter, harvest plants for medicine and food, light a fire without a match, listen to legends, and learn about Batwa traditions. The highlight of the trail is a descent into the Garama cave, a 200-meter-long lava tube beneath Mt. Gahinga.
Or you can just sit and relax or read a book in the garden of Travellers Rest!
Day 5: Transfer back to Entebbe via Kampala
After breakfast, the last part of the journey will bring you back to Kampala, driving through one of the most scenic routes in western Uganda passing through an extensive bamboo forest, as well as the "Kanaba gap", where a clear view of the volcanoes in Uganda can be seen, as we drive down through the beautiful views of Lake Bunyonyi being the deepest Lake in Uganda. It's not surprising that the road is the favorite for both tourists and locals. You will stop in Mbarara for lunch, and after Masaka town, you will stop at the Equator for a tea/coffee break and buy souvenirs. You will then bring you back to your hotel in Entebbe for your overnight stay.
You will do a PCR test this day, and you will receive your result by email after 6 hours.
If departing in the morning, the hotel has a shuttle that will bring you to the airport; but if departing in the evening, there are many activities, you still can do in Kampala and Entebbe.
Optional activities:
Kampala city tour (120 USD for the vehicle including driver and fuel)
Entebbe tour: Ngamba Island for the orphaned chimps (88 USD per person), and it can be combined with Uganda Wildlife Education Centre (the former zoo)
Botanical Gardens at 10 USD per person
Mabamba swamp tour - 80 USD per person
English-speaking driver/guide

All Transportation

5 nights in comfortable accommodation

All meals & water
Personal expenses

Tips for the guides

Optional activities in Kisoro

Payments: Airport departure tax