14-Day Uganda Wildlife and Primates Safari.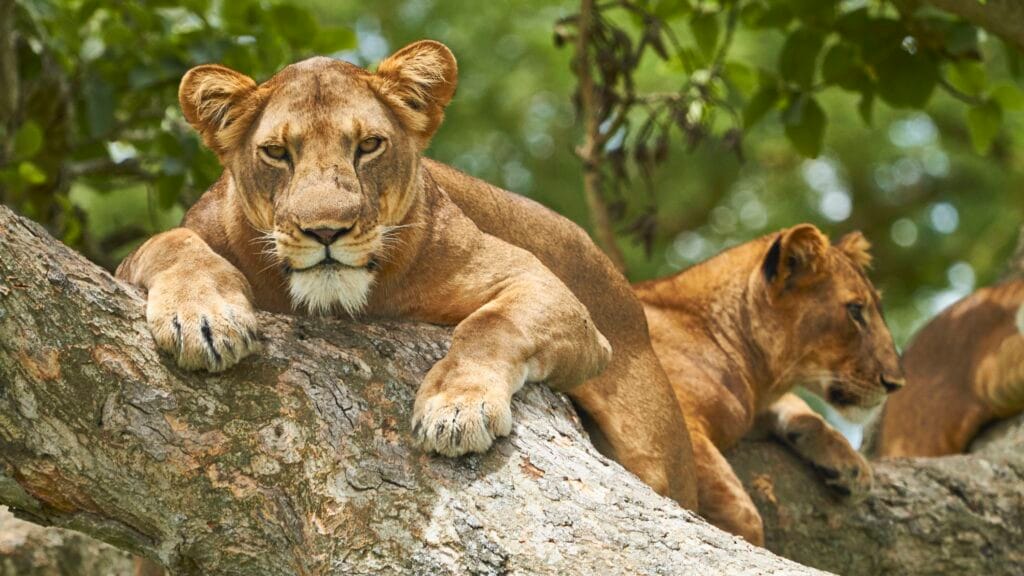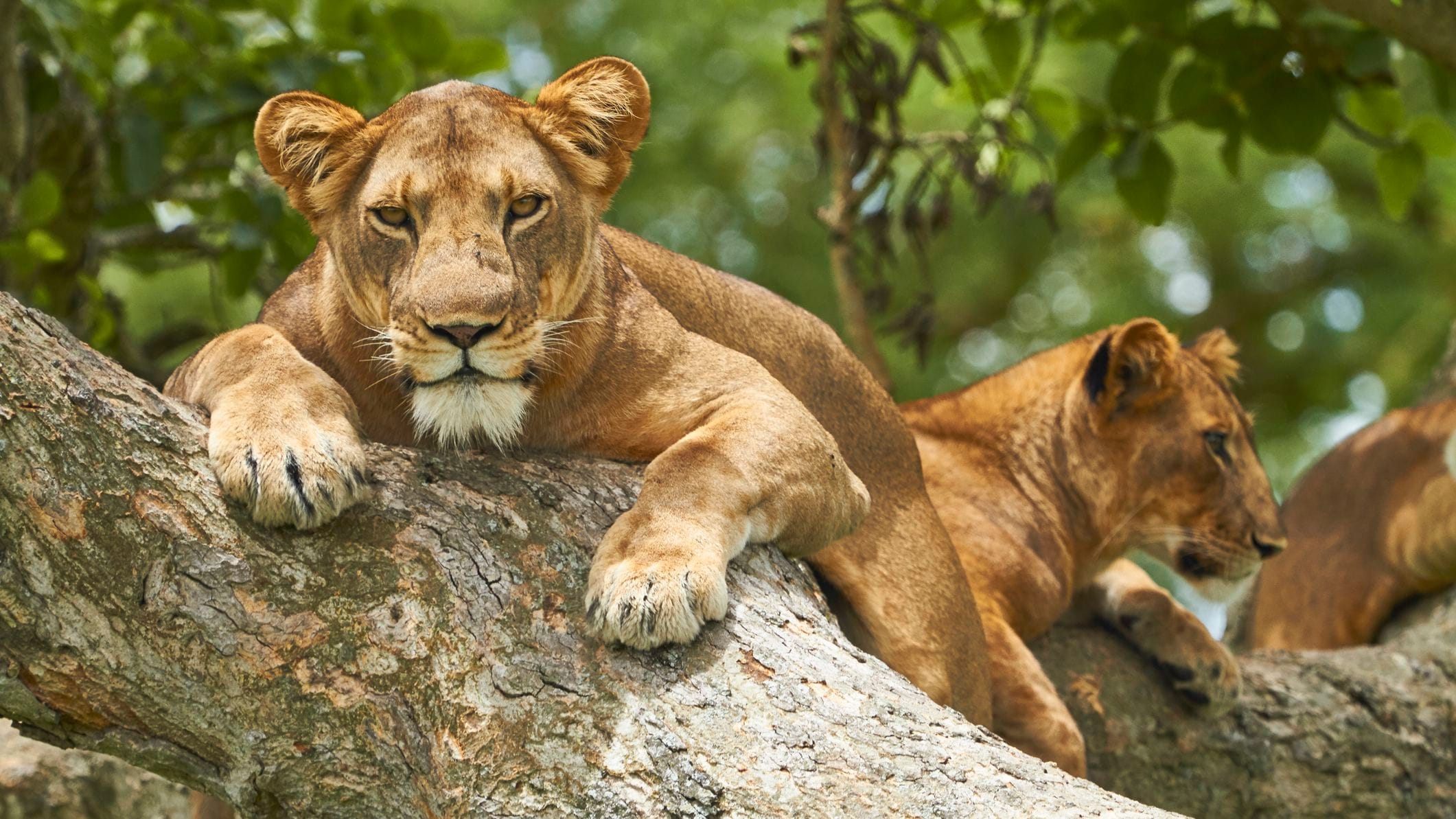 Experience an abundance of wildlife, scenery, and cultural experiences on this Uganda Safari. For most people, mountain gorilla trekking and chimpanzee tracking are the highlights of this safari. There are many amazing opportunities for seeing numerous animals like Rhinos, lions, hippos, buffaloes, leopards, elephants, and several species of birds. Enjoy the thundering Murchison Falls and the crater lakes in the western and southwestern of the country.
Departure/Return Location
Entebbe
Tour Destinations
Start: Entebbe (Day 1)
Day 2-4: Murchison Falls National Park 
Day 5-6: Lake Albert (Lake)
Day 7-8: Toro-Semliki Wildlife Reserve
Day 9-10: Kibale National Park
Day 11-13: Bwindi National Park
End: Entebbe (Day 14)
Day1: Arrival to the Pearl of Africa
Today on arrival at the Airport, a representative of Empathy Tours will be eagerly waiting to receive you and transfer you to your hotel in Entebbe. You will then check in to your hotel and rest, waiting to start the tour early the next day. Dinner is available for arrivals before 10 pm.
Day 2: Transfer to Murchison Falls National Park Via Ziwa Rhino Sanctuary
Have an early breakfast and depart for Murchison Falls. The journey is a magical adventure with a stopover at Ziwa Rhino sanctuary route to track Rhinos on foot after which you will have lunch. Continue on to Murchison falls and proceed to the top of the falls where you will behold the Nile is forced through a 7-meter gorge with a thunderous fall before your very own eyes.
Day 3-4 : Game drive and Boat Safari
Murchison Falls National park is the biggest in Uganda and offers fulfilling game viewing. After an early breakfast, we start the day with a game drive on the northern bank of River Nile, where we look out for giraffes, elephants, hartebeest, Buffaloes, Leopards, Lions, and different bird species. In the afternoon, the safari will continue on River Nile. The relaxed boat safari provides more opportunities for spotting a variety of animals and birds. Enjoy the falls from below also known as the 'devil's cauldron. This kind of boat cruise is only found in Uganda in the whole of Africa.
Day 5: Transfer to Lake Albert
Use the morning after breakfast to take a boat safari to the Delta on River Nile, return to the lodge after this experience and leave for Lake Albert. You will need the time to relax on the shores of Lake Albert after much activity in Murchison falls national park.
Day 6: Relax at the Lodge - Explore the Community
Have a good breakfast and leave for the time in the community - learning about the lives of these people and engaging in some activities according to your interest. Return in the afternoon to the lodge and enjoy the rest of the day at the lodge reading a book and swimming.
Day 7: Transfer to Toro - Semuliki Wildlife Reserve
After this time off at Lake Albert, you will transfer to Toro-Semuliki wildlife reserve for another time in the wilderness. The reserve has little interacting from people, you will enjoy the evening game drives as you bid the sun good night and it shows off with a beautiful sunset.
Day 8: Shoebill /Evening Game drive
Have a wonderful breakfast and later leave for a canoe ride to search for the shoebill on Lake Albert. After time with this ancient bird, return to the lodge for lunch.
Have some downtime and later leave for an evening game drive complete with a sundowner as you enjoy views of the sunset.
Day 9: Transfer to Kibale national park
Today we depart for the home of the Chimpanzee in Kibale National Park. Kibale forest is home to 13 species of primates with the main attraction being chimpanzee tracking and bird watching. The journey to this tropical forest passes villages and colorful road markets.
Day 10: Chimp trekking and Bigodi Walk
Chimpanzee tracking is a fulfilling adventure that takes you deep into tropical forests with streams of water and abundant wildlife. You will start with a briefing from the ranger guide about your chimp trek. On your trek, you might have sightings of red-tailed monkeys, black-and-white Columbus monkeys, butterflies, and birds calling from the canopies. With the help of your ranger guide, you will locate the chimps. Enjoy picture moments and watch them as they play, groom, and feed.
After lunch take on the Bigodi Community Walks – a community project where you visit a swamp known for its rich diversity of birds and primates depending on the availability of time. This community project is involved in providing employment for youth through tour guiding. You also have an opportunity of visiting the medicine man, weaving women, coffee experience, and beer-making home.
Day 11: Expedition to the home of Gorillas – Bwindi
Today we start our journey to the home of the gentle giants of Bwindi – Mountain gorillas. The journey takes us through the terraced hills of Kigezi highlands. Lunch will be along the way or at the lodge depending on the time of arrival. Take your well-deserved rest at your hotel in the lodge.
Mountain gorillas are truly gentle giants found in Bwindi impenetrable forest and Mgahinga gorilla national park in Uganda. The Bwindi impenetrable forest is abounding with life hosting species of birds, butterflies, primates, mammals, and trees.
Transfer to the briefing area where you will be divided into groups and allocated ranger guides and a gorilla family to trek. Your ranger guide will guide you while communicating with trackers about the enormous and rare mountain gorillas deep in the jungles of Bwindi. The trekking experience takes anything from a few minutes to hours to accomplish, you only have one hour with gorillas to capture your finest moment.
Day 13: Explore Bwindi Community Or Relaxation
After breakfast, take a walk in the village to explore more about the different projects that support the community and how they have co-existed with the gorillas for years. Visit the Bwindi hospital started by Dr. Kellerman. Shop crafts at the shops adjust to the park entrance and or visit a homestead.
Day 14: Flight to Entebbe and Departure
You will be transferred to the airstrip for your bush flight to Entebbe and you proceed to your departure flight depending on the time. Otherwise, you will leave for the airport for lunch and return to check in for your departure flight. Indeed all good things come to an end. Thank you for visiting Uganda with us.
Park fees

Gorilla permits

Chimp permits

All activities

All accommodation

A professional driver/guide

All transportation

All flights during the tour

All taxes/VAT

Roundtrip airport transfer

Meals & Drinks
International flights (From/to home)

Additional accommodation before and at the end of the tour

Tips

Personal items (Souvenirs, travel insurance, visa fees, etc.)

Government imposed increase of taxes and/or park fees

Some meals